Ochos Rios® CS
Ocho Rios® CS
Seating up to 4 people, this model is the same size as the Ocho Rios SE, but features 12 more jets (29 total), backlit cupholders, and a waterfall sconce for added ambience.
Dimensions
71″ x 87″ x 34″


(181 cm x 221 cm x 87cm)
Jets
29


(Stainless Steel Jets)
Shell Options
Standard Shell Colors
Skirt Options
DuraMaster Premium™ (standard)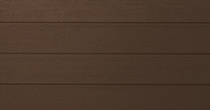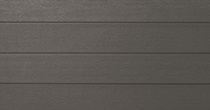 ---
Model Specifications
Dimensions:
71″ x 87″ x 34″
(181 cm x 221 cm x 87cm)
Seats:
Seats 4 Adults
Spa Jets:
29 Stainless Steel Jets
Pumps:
Single Pump
Water Capacity:
225 gallons (850 L)
Dry Weight:
550 lbs (249 kg)
Full Weight:
3,170 lbs (1,438 kg)
Electrical Requirement:
Requires 120 Volts w/GFCI or 240 Volts
Water Filtration:
EcoPur® Charge Filtration
Cabinet:
DuraMaster Espresso or Graphite
Comfort & Convenience:
2 Pillows, Colorscape LED Lighting with Backlit Cup Holders, Sconce Waterfall
Optional:
Bluetooth® Sound System
Relax, It's Master Spas
Getaway Hot Tubs by Master Spas make owning a relaxing hot tub exactly what it should be: stress free. Master Spas' quality is found in every inch of a Getaway Hot Tub, from the energy-efficient insulation to the high-quality controls.
More Getaway Hot Tubs